OR Weed Zap
Manufacturer: JH Biotech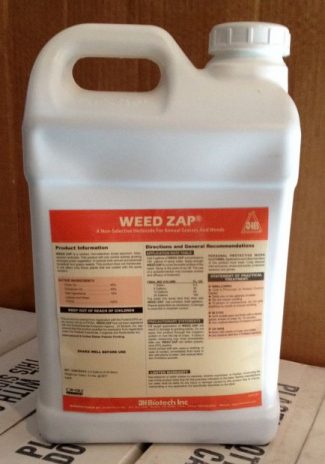 Weed Zap is available in the following sizes: 1 qt, 1 gal, 2.5 gal, 180 gal pallet, pallet tank

Product Name
Product Manufacturer
JH Biotech
Product Type
Description
45% Cloves and 45% Cinnamon
Organically Certified as Herbicide
Indications
May eliminate small broad leaf and grassy weeds if used according to label.
Smaller weeds (2 inches or less) are more easily controlled.
Weed Zap –  Info and Media Learning Center
Presentations, Studies, and other Technical Info (Graphs, Charts, etc)
Notes
Binds to the surface of plants where it trans-locates into the cells. Affects only those plants that are coated with the spray solution.