O Wake Up Organo
Manufacturer: Natural Resources Group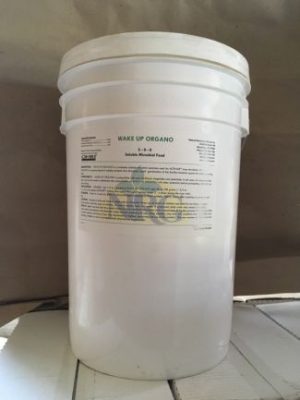 Wake Up Organo is available in the following sizes: 30 lb buckets

Product Name
Wake Up Organo
Product Manufacturer
Natural Resources Group
Product Type
Description
Soluble Microbial Food.
Specifically designed food source for the Activate series of bacteria species.
Indications
To provide a competitive advantage for the Activate series of microbes in soil applications.
Wake Up Organo  –  Info and Media Learning Center
Presentations, Studies, and other Technical Info (Graphs, Charts, etc)
Notes
For use in conjunction with soil microbial products.  Compatible food sources, such as WakeUp Organo can be used to amplify the effect of applied soil microbes by helping them to establish more quickly and in larger numbers.