OR Sporan EC2
Manufacturer: KeyPlex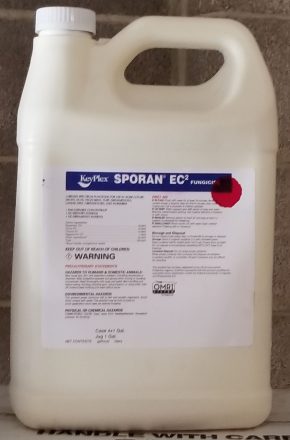 Sporan EC2  is available in the following sizes:  1 gal, 4 gal case (4-1 gal), 144 gal pallet

Product Name
Product Manufacturer
Keyplex
Product Type
Description
Broad spectrum contact fungicide.
Contains rosemary, clove, thyme, and peppermint oil.
Indications
Keyplex Sporan EC2 controls diseases such as, but not limited to:  Botrytis Gray Mold (strawberries), Powdery Mildews (grapes, gerbera daisies), and Phytophthora Late Blight (tomatoes).
Sporan EC 2 –  Info and Media Learning Center
Presentations, Studies, and other Technical Info (Graphs, Charts, etc)
Notes
Keyplex Sporan is registered for use in most states.  See full list here (bottom of page).