O Soil Mender Worm Castings
Manufacturer: Soil Mender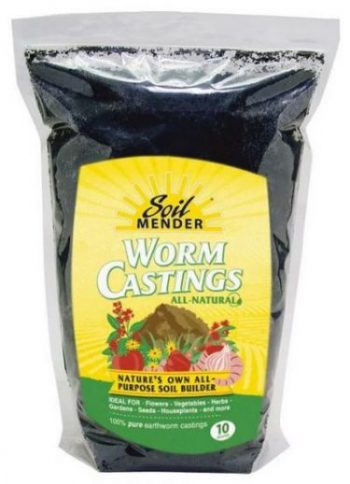 Worm Castings are available in the following sizes: 40 lb and 2250 lb super bag, half truckload, full truckload

Product Name
Soil Mender Worm Castings
Product Manufacturer
Soil Mender
Product Type
Seed and Seed Trench Treatment
Fertility Aid
Soil Amendment
Description
Earthworm castings, potentially viable earthworm eggs.
Indications
Beneficial to rhizosphere enhancement in all soils.
Soil Mender Worm Castings  –  Info and Media Learning Center
Presentations, Studies, and other Technical Info (Graphs, Charts, etc)
Notes
There are usually viable earthworm eggs in earthworm castings.  When castings are used in seed furrow the crop may benefit from earthworms hatching in the immediate root area.