O Nature Safe 10-2-8 Coarse Grade
Manufacturer: Darling Ingredients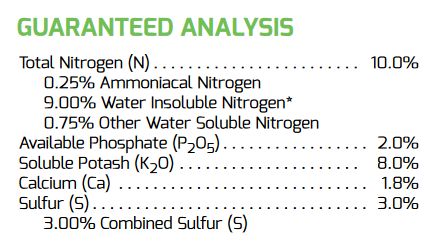 This product is available in the following sizes: full pallet (50 lb bags), pallet (super bag)
Product Name
Product Manufacturer
Darling Ingredients
Product Type
Description
All season coarse grade fertilizer in hydrolyzed feather meal, meat and bone meal, blood meal and sulfate of potash.
The 1.00% Water Soluble Nitrogen in this product will provide green-up in 7-10 days. The 9.00% Water Insoluble Nitrogen will release slowly for up to 7-8 weeks (or more).
Indications
Use when a slow release, balanced fertilizer with additional Nitrogen is needed. Useful to address Nitrogen, Phosphorus, or Potassium deficiencies in soil or plants.
Nature Safe 10-2-8  –  Info and Media Learning Center
Presentations, Studies, and other Technical Info (Graphs, Charts, etc)