Fire Ant D-20
Manufacturer: Perma-Guard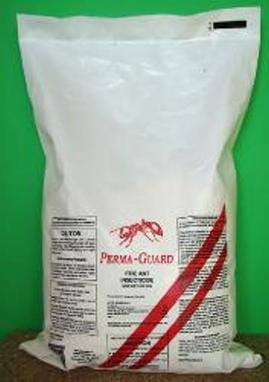 Fire Ant D-20 is available in the following sizes:  pallet (30 lb bags)

Product Name
Product Manufacturer
Perma-Guard
Product Type
Description
Diatomaceous earth with natural pyrethrins and piperonyl butoxide (PBO)
Indications
Used to control fire ants, fleas etc.
Fire Ant D-20 –  Info and Media Learning Center
Presentations, Studies, and other Technical Info (Graphs, Charts, etc)
Notes
This product is labeled to be used in and around the home, yard, and animal housing.
It can be applied as a dry dust or mixed with water at the rate of 2 ounces per quart and sprayed on as a liquid.
See label for additional instructions and limitations on use.