O Ferti-Organic Soluble Seaweed Extract
Manufacturer: Ferti-Organic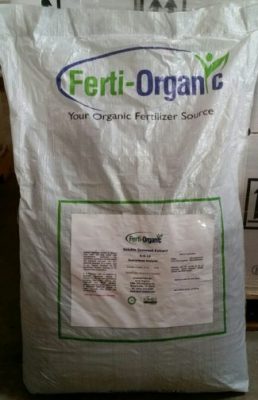 Ferti-Organic Soluble Seaweed Extract is available in the following sizes: 50 lb bags, pallet (50 lb bags)

Product Name
Product Manufacturer
Ferti-Organic, Inc.
Product Type
Description
Plant stimulant
Water soluble Seaweed/Kelp
Indications
Use for general plant health and/or recovery from periods of stress.
Ferti-Organic Soluble Seaweed Extract  –  Info and Media Learning Center
Presentations, Studies, and other Technical Info (Graphs, Charts, etc)
Notes
Provides natural, balanced micronutrients and plant growth promoters for rapid uptake at critical growing points, stimulates natural plant immune system defenses.