o BorreGro Ha-2 – Liquid
Manufacturer: Mesa Verde Resources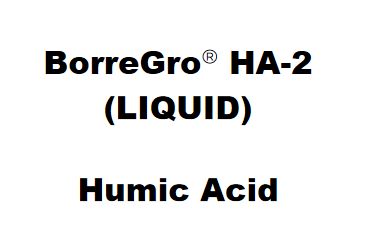 BorreGro Ha-2 is available in the following sizes: 275 gal tote

Product Name
BorreGro HA-2
Product Manufacturer
LignoTech
Product Type
Description
Modified potassium humate derived from Leonardite ore.
15% Liquid Humic Acid

Indications
Plantings in poor soils benefit most from application of humic acids.  It can improve soil structure, stimulate microbial growth, and stabilize pH.
Humic Acid can also provide temporary relief from nutrient toxicity in the root zone (acts as a buffering agent).
BorreGro Ha-2  –  Info and Media Learning Center
Presentations, Studies, and other Technical Info (Graphs, Charts, etc)