O Azomite Field Grade
Manufacturer: Azomite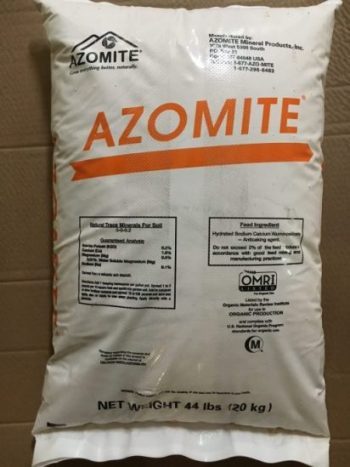 Azomite Field Grade is available in the following sizes:  44 lb bags,  2200 pallets (50 – 44 lb bags)

Product Name
Product Manufacturer
AZOMITE Mineral Products, Inc.
Product Type
Description
Natural Volcanic Trace Mineral Source
Particle Size - 1/8" to powder
Indications
Contains small amounts of various "exotic trace elements".
Azomite Field Grade is designed for composting and potting soils.  It can be used for field applications, though dusty when applied with a broadcast spreader.
AZOMITE Field Grade –  Info and Media Learning Center
Presentations, Studies, and other Technical Info (Graphs, Charts, etc)
Notes
Exotic trace elements