Fire Ant D-20
Manufacturer: Perma-Guard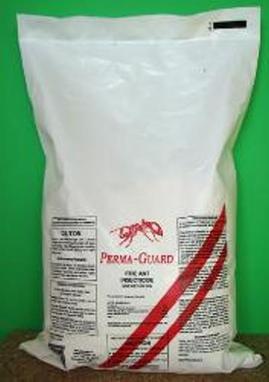 Available in the following sizes: 30 lb bags, 1500 lb pallet

Product Name
Fire Ant D – 20
Product Manufacturer
Perma-Guard
Product Type
Description
Diatomaceous earth with natural pyrethrins and piperonyl butoxide (PBO)
Indications
Used to control fire ants, fleas etc.
Fire Ant D-20 –  Info and Media Learning Center
Notes
This product is labeled to be used in and around the home, yard, and animal housing.
It can be applied as a dry dust or mixed with water at the rate of 2 ounces per quart and sprayed on as a liquid.
See label for additional instructions and limitations on use.