Erath Earth Garlic Oil
Manufacturer: Erath Earth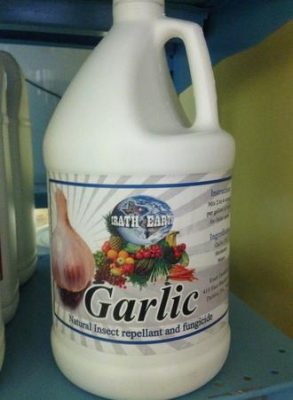 Available in the following sizes: 1 gal,  55 gal,  250 gal pallet tank
Product Type
Plant Nutrition / Plant Protection / Livestock Feed & Supplements
Description
Adjuvant
Penetrant
Anti-feedant
Garlic Oil – Insect deterrent
Indications
Use as adjuvant in tank mixes as a penetrant for moderate insect pressure and/or moderate fungal pressure.
Can also be used as a standalone product for same purpose.
Notes
Helps move nutrients (and crop protection aids) across the leaf membrane in foliar applications, discourages insect feeding, inhibits fungal invasion of plant surfaces.